Student mental health and safety are top priorities.
Impero Software is dedicated to providing student leaders resources that support student mental health and student safety in any learning environment.
Our free e-book, Supporting Student Mental Health in Remote Learning, we spoke with experts to give teachers, administrators and other school leaders tangible resources and tips on how to identify troubling behavior in online environments — including signs of mental health issues, child abuse/neglect and cyberbullying — so that they can act quickly.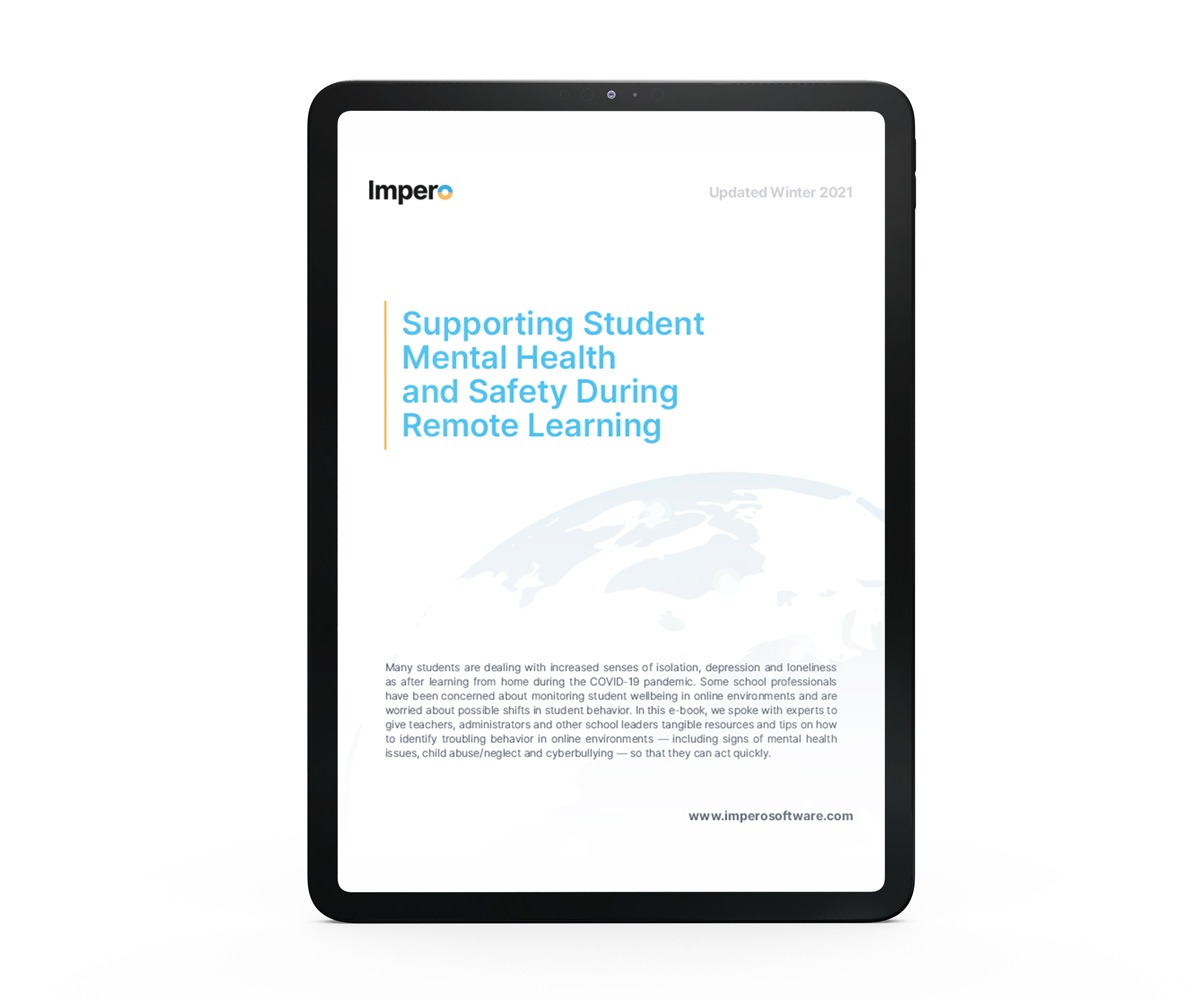 Impero: Providing schools with a holistic view on student safety
Impero Software offers classroom management software that is designed to provide teachers with the tools they need to effectively manage students no matter what their classroom may look like. Our classroom management software uses a holistic approach to technology management by combining all of the functions of all the other software into an easy-to-use interface.
Student mental health should prompt more than just a notification. That's why Impero's classroom management software provides schools the tools to:

View student screens - see who is on track and who needs assistance

Message Students Directly

Lock Screens - Regain students' attention when they get off track

View student browser history
With Impero's classroom management software, schools can identify negative behavior and signs of crisis so their students can get the most accurate care.  Are you interested in learning more about Impero Software and our classroom management products? Contact us now and we will provide you with more information to help you decide which solution best suits your needs.
Ensuring student safety for 20 years
Since 2002, Impero has worked with schools across the globe. In 2021, Impero acquired Netop, a market-leading classroom management and remote access software company. Today we work directly with technical teams, school districts/MATs, and Fortune 500 companies in more than 90 countries.