Unsecured Remote Access = Higher Risk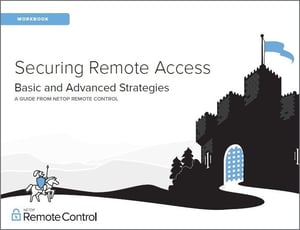 Hackers and cyber-criminals continue to favor remote access tools as an entry point into their victims' networks.
Trustwave reported remote access as one of the most common methods of corporate network, ecommerce, and point-of-sale attacks — and experts predict this trend will only increase.
Read this free workbook to review the basic security practices every business should follow and learn the advanced measures IT professionals take to ensure security at every stage of a remote access session:
Protection of endpoints and encrypting remote connections

Sophisticated authentication solutions and identity management

Role-based authorization with granular user permissions

Robust and secure logging features for auditing
In retail, manufacturing and finance, organizations have a growing need for secure remote access to a range of computers, devices and platforms.
Many of the world's top brands use the most flexible, efficient solution available: Impero Connect. Learn more about our advanced security features here.